A message from Day Piercy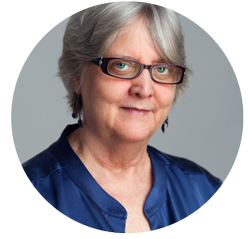 I re-launched CreateNet Studio in 2020 as an online haven that supports you in moving through life turning points. To help you to create and live a new fulfilling life that makes a difference.
The focus on life turnings came after I opened a new life path in 2017. Now, I help others to do the same. This work built on decades of experience helping people to create personal, organizational and social change.
As a life coach, in women's rights, nonprofit organizational development and public policy. In the 1970s and 1980s as a leader in the working women's movement. I founded and served as executive director of  Women Employed, a Chicago based advocacy organization.
Like many, I experienced the 2016 election and all that has happened since as a snubbing of that movement and the life work of a generation.
I was still grieving in the summer of 2017 when I visited Scotland, ancestral homeland of my female lineage. During that visit, I experienced a transformative homecoming that reconnected me with my ancient creative female elder lineage. An ancestral inheritance lost in the sands of time.
I returned home to New York City and opened a new creative life path far from the life I had imagined. I came to think of it as a life turning point, far different from the life transitions I had experienced before.
Feeling a kinship with a whole female lineage, I began to explore the silencing and suppression of our voice and power over thousands of years. Breaking this deeper silencing opened a new life path.
If you are living through a life turning point, you will find guides, tools and practices here to be a beacon for you. To help you to see the bridge to your new life and walk along into your future. Here for you every step of the way.
Here's to your fulfilling life!